HOLOCAUST ERA MEMORIAL
TORAH RESTORATION PROJECT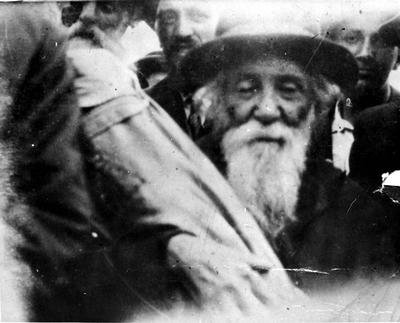 THE PROJECT
There are many old Sifrei Torah in synagogues across North America which are currently unfit for use but could be refurbished. Machon Ot wants to renew them so they may be used and serve as a living memorial to the Shoah and preceding generations. These scrolls are historic and are living witnesses of the story of the survival of the Torah and the Jewish people.
THE PROCESS
We will arrange a visit to your synagogue by a designated scribe to evaluate the condition of the Torah and to help determine which scroll among several can best be salvaged. While many scrolls can be fixed on location, if necessary we will arrange transport of the Torah to our studio in Jerusalem. During that visit, the cost and time schedule which is normally 6-8 weeks will be determined. We guarantee that the refurbished Torah will be kosher and satisfy all of the Halachic requirements for synagogue use.
COMMUNITY EVENTS AND BENEFITS
Refurbishing an historic Torah can provide an educational opportunity for a synagogue. The restoration process can be the focal point of an educational program on the Torah, its writing, its meaning and its uniqueness.
Educational programs can also be offered by the Rabbi and synagogue staff surrounding the fate of religious objects during the Holocaust.
It has been our experience that synagogues use the event of reintroducing a Sefer Torah into ritual use as an opportunity to sponsor a Torah dedication ceremony which serves as a multi generational educational event.
Synagogues may opt to use the restoration project as a fundraising campaign, to honor Holocaust survivors in the community, or to have this Torah dedicated by a survivor family. Involving members of the community in this way can have a very positive effect in generating renewed interest in other synagogue functions and programs.
CONTACT INFORMATION
Machon Ot
Rabbi Yitzchak Steiner, Rabbi Yitzchak Goldshtein, Directors
24 Hauman St., P.O. Box 3798, Jerusalem, Israel 91037
Israeli Tel. 972-2-678-9538
Direct VOIP line: 617-395-7672
otorganiz@bezeqint.net